Fixing Bluehost Account Suspended – Your Bluehost account has been deactivated
Your BlueHost account can be suspended due to a variety of reasons, the most common reason is due to malware infection, spamming, crypto mining, and non-payment.

Don't get worried if your BlueHost account is deactivated. This guide will help you to revive and get back your Bluehost account.
To get back your account to normal, we need to know why BlueHost has deactivated your account. There are several reasons BlueHost deactivates your account.
If your account has been deactivated and you need a Bluehost Malware scanner to secure your website? Drop us a message on the chat widget, or Contact the GloriousMotive Team and we'd be happy to help you fix it. Scan My Bluehost Website Now.
GloriousMotive is a Team of WordPress Experts and you can hire them at a very affordable price to get your BlueHost Account Suspended Fixed. Use "BSprout30BHost" to Get a 30% Discount on ordering their "BlueHost Account Recovery Service"
Disclosure: I may receive affiliate compensation for some of the links below at no cost to you if you decide to purchase a paid plan. You can read our affiliate disclosure in our privacy policy.
Before Getting Started to fix BlueHost Suspension
Before you get started to fix your BlueHost suspension, you need to have a complete backup of your site.
If you already use a Backup service or plugin then do a full site backup right now. If you don't use any backup service then we recommend checking the Best WordPress Plugins For Backup And Restore.
We use the UpdraftPlus plugin for our backup and restore on our Website and it's been a relief for us now.
After you have created a complete backup of your Website, you need to save it to a remote destination and on your PC.
Note: Do not skip this process, as you may lose all your website content.
Step By Step Guide to
Fix BlueHost Account Suspension
Backup: Create a complete backup of your site and database using UpdraftPlus and store the backup on some remote destination like Dropbox, Google Drive or PC.
Reason of Suspension: Since BlueHost can suspend your account for various reasons, you need to find out the exact reason why the account was suspended. The best way is to contact BlueHost support and ask them.
Malware / Spam: If the suspension reason is due to malware or spam links then bluehost will send you a file that containt the link of files that their scanner has detected as malware. Not all files are malware. So its better to contact some experts.
Deleting Malware: After you have found the malware, you need to delete the files and scan your site again. You also need to check for comments and links on your site that has links to a malware infected site or have any malicious code.
Restore: After you have successfully deleted the malware and removed all the malicious codes and links, you need to contact the bluehost support and ask them to restore your account.
Prevent in Future: Its better to protect your website from malwares, so that this doesn't happen in the future again. Learn to Protect your WordPress site by enrolling into the WordPress Security Course from Letion.
BlueHost Account Suspension Symptoms
Your Website will show a banner of account suspension.
Your website will get several comments
Your website will have unnecesary post, pages and links.
Website will experience downtime.
You will receive an email from BlueHost saying " Account has been Deactivated ".
Email From Bluehost
Your web hosting account for yourdomain.com has been deactivated, as of date. (reason: terms of service violation – malware/virus)

This deactivation was due to a Terms of Service violation associated with your account. At sign-up, all users state that they have read through, understand, and agree to our terms. These terms are legal and binding.

Although your web site has been suspended, your data may still be available for up to 15 days from the date of deactivation; if you do not contact us during that 15 day period, your account and all of its files, databases, and emails may be deleted.

If you feel this deactivation was made in error, or in order to gain access to your account, please call our customer service line as soon as possible at (888) 401-4678.
Reasons Why BlueHost
Deactivated /Suspended Your Account
Bluehost account suspended – Maybe these are the reasons.
Failure of Payment
Violation of Policies
Overuse of Resources
Spamming or Spam Distribution
Mining Cryptocurrency
Distributing Malware
Malware Infected
1. Failure of Payment
The most common reason of Why BlueHost deactivated an account is due to multiple failures of payment.
Since BlueHost takes advance payment for the full term of the plan and you need to renew at the end of the term. Many people forget to renew their plan or sometimes abandons the hosting.
In this case, Bluehost deactivated your account. But before deactivating your account, Bluehost sends you multiple emails reminding you of the payment.
2. Violation of Policies
Every hosting company has its own policies which they mention in their terms & services. Since most of us don't bother to read the terms of conditions, we sometimes violate their policies.
Some of the common violations are as follows:-
Hosting offensive contents
Hosting Obscene contents or pornography.
Spam content
Hosting malware codes
Hosting illegal contents
Phishing & cloaking
Promoting Nulled Softwares
any many more.
If your website is involved in any kind of activity mentioned above and is found guilty, Bluehost would suspend your account.
3. Overuse of Resources
Since most of the users of Bluehost uses a shared hosting environment, which means its Bluehost's responsibility and liability to provide an adequate amount of resources to each website/plan.
If your website is consuming high resources or you have a faulty script that is consuming all the resources of that particular server then Bluehost will notify you to limit your consumption or upgrade to higher plans.
If you fail to limit your consumption of resources or don't update to higher plans then Bluehost suspends your account due to non-compliance.
4. Spamming or Spam Distribution
Spamming and Spam distribution are very common as lots of users try to manipulate other websites as they want backlinks for their website or try to spam their competitors.
A compromised website can be used to redistribute the spam and this would impact a wide range of customers, servers, and IP addresses.
Since spammers need a new IP address every day to distribute their spam, and hosting companies like Bluehost have several thousand customers each with a new IP address makes a lucrative target.
A site hosting spam content will lend into spam directories but it will drag other websites or sometimes the entire server with them.
So Bluehost deactivated the account to stop the spread of spam content and to protect other websites and the server.
5. Mining Cryptocurrency
Mining cryptocurrency takes a huge amount of resources and can cause server overload. If a compromised website on Bluehost is used to mine cryptocurrency then it can easily consume all the resources of the server.
Therefore Bluehost will send you an email stating high use of resources and will ask you to limit it or upgrade to higher plans.
This could be tricky as sometimes Bluehost can mention it as malware infection as your site was compromised and malicious code was injected to mine the cryptocurrency.
Therefore, another reason for Bluehost site suspension.
6. Distributing Malware
Most of the hacked websites are found to be hosting malware codes and products infected with them. Since for hackers, the easiest way to distribute malware is from another website in which can easily infect other websites and users.
Hacked websites are often used as storage houses for malware and malicious codes. Bluehost system can identify such websites and codes and it can lead to suspension of your account.
If your account has been deactivated and you need a Bluehost Malware scanner to secure your website? Drop us a message on the chat widget, or Contact the GloriousMotive Team and we'd be happy to help you fix it. Scan My Bluehost Website Now.
7. Malware Infected
You are definitely in trouble and seeking a good solution if your Bluehost account has been deactivated or you got some issues with your account stating malware has been found.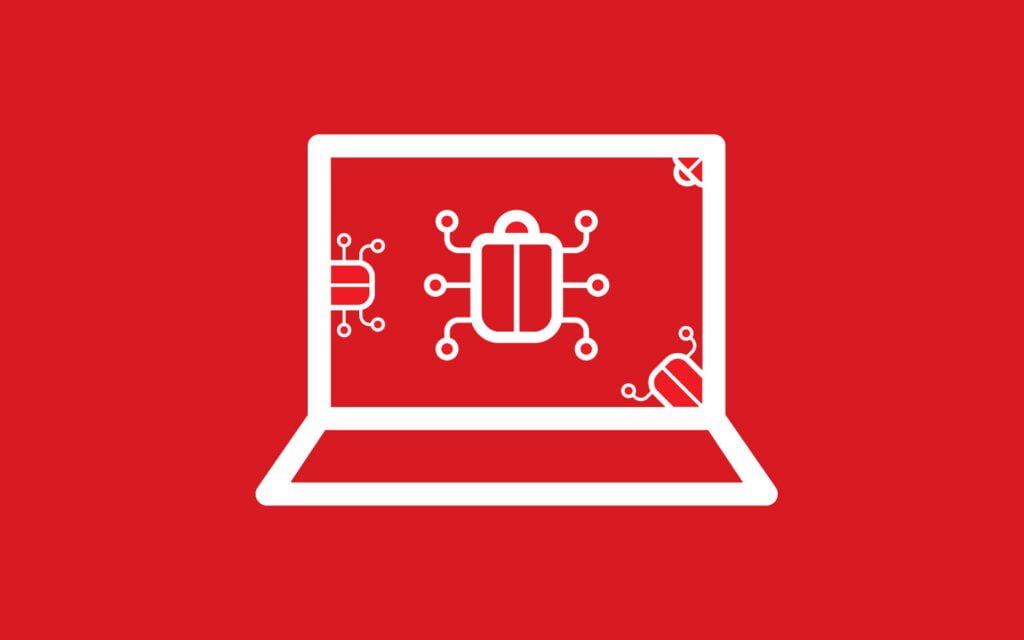 Well, it's not just you facing this trouble, there are tons of people who face these types of problems, and here is the solution for it.
Firstly don't panic. It's likely your site has been hacked and your files infected. Here's what you need to do:
This malware problem has happened with us and we have covered the case study below, which you can read after knowing how to fix this issue and learn how I fixed mine when there was no guide on this topic.
5 Ways to Fix Bluehost Malware – Account Suspension
There are 5 easy ways you can fix it, using any one of them can fix your malware problem and get your account back.
WordPress Expert Services
Use Sitelock
Restore from Backup
Start from Scratch
Remove Malware & Be Prepared for Future
1. WordPress Experts Services
If your account has been deactivated, you can contact WordPress Experts from GloriousMotive or Astra. They have great service and support for WordPress Malware, Bugs and Error Fixing.
Just purchase their service. After purchasing their service, briefly mention your issue and provide your login username, password, website link, and your hosting credentials.
An expert from their team will soon reply to your ticket and will start their task of removing the malware.
Depending on your site size, it may take a day or two to remove the malware.
Once they complete removing your task, the support team will notify you and your hosting will be resumed.
That's it.
2. Use Sitelock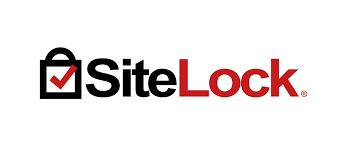 Automatically removes Malware and fixes your hacked Website. Its fast and affordable Website Malware removal tool. I would suggest you go for a $149 / annual plan.
It's expensive I know, but their service is awesome for large sites with big databases.
Why Sitelock?
Sitelock is a paid service and I am recommending it because when your hosting account has been deactivated, you are almost locked out of your hosting account and you can't access your WordPress sites or any of its Admin areas.
This makes it much harder to fix it. You are left with a limited capability on your cPanel and without knowing where to find the malware, you are heading nowhere. So once you purchased the service a person from their support team will help you get rid of the malware by scanning your files and folders and will let you know the exact path where the malware is located.
That's it.
That's how easy it is to get rid of Malware using SiteLock
2. Restore from Backup
If you are a smart person, then you definitely have a regular backup service running 24/7. Just go to that folder where your backup files have been saved. You need to do this process manually since your WordPress has been locked out and no plugin or service will work directly how it used to do earlier.
So, download the files and FTP them to your cPanel, Once done move to phpMyAdmin and take a backup and delete the database and restore the database from your backup.
By this time it should be done.
This process is very technical and if you are a non-techie then no worry you can use the services of GloriousMotive.
3. Start from Scratch
If you don't want to use any paid service and neither want to spend your entire time finding where the malware is hiding. So the fastest way to have them restore your account is to turn your website into a newly installed one.
Note: When I say newly installed, I don't mean to delete any files.
So, here is how you turn your WordPress into newly installed and make it a new one and remove the malware.
Get your FTP Connected
Download the wp-content folder to your computer
Download .htaccess and wp-config.php files to your computer.
Backup your database ( Export entire database )
Now, Delete all the WordPress files and folders in your cPanel.
Also Delete all the Database Tables ( Why, Because malware can also be in the format of a link )
Now Download a fresh WordPress from WordPress.org and transfer it to cPanel
Install it on the same database using the credentials mentioned in the wp-config.php which we downloaded earlier.
Now, follow the below process step by step
Download the plugin iThemes Security.
[Note: If you don't want to use iThemes Security Pro, which is a paid plugin you can go for gotmls plugin, it's free, but I never tried that plugin].
Install and Activate it.
iThemes Security has several features like Malware Scanner and others. Activate all security features that you want.
Once activated import your old database, iThemes Security will scan your WordPress and alert you for possible danger in your content. Since we have only an imported database, the chance of getting the malware in our content is very low, as the malware in the content can be only in the form of a URL/Link.
If there is no malware, then it's great. You just recovered your entire contents without losing any of it. The next part is installing plugins and themes one by one, but before you upload them to your WordPress, Upload and Scan them on VirusTotal.com
This website is Free and will scan for malware and dangerous files. You can easily know if your plugin has any malware in it, moreover, iThemes Security will also alert you to possible dangers in your plugin.
Once you find the malware, remove it and your normal life is back.
4. Remove Malware & Be Prepared for Future
Well the name itself says what that is. Once you remove the Malware, don't think it won't come back. So it's better to be prepared for the Future, I personally use iThemes Security for my blog and would recommend the same for your Website.
Download iThemes Security Pro and make your WordPress Future Secured. It's better to be prepared than to lose all your hard works.
Case Study:
Where Did the Malware come from &
How to get rid of it.
Well, malware comes mostly from nulled plugins and themes and you must be definitely thinking that if that is the reason then we are probably using nulled items on our website. Then you are definitely wrong! we don't use any nulled plugins, themes, or any other items.
Our Themes/Skin is designed by GloriousMotive, running a Pro theme, and all the plugins are purchased or are from the WordPress repository.
Then the question arises, where did the malware come from. User registration account is turned off, Akismet is on and running, No user or author has any right to upload files. Someone has to do something with it.
Well, Bluehost support provided me with malware.txt. The malware.txt is a text file that contains the list of all possible files in your hosting account that may possess as a threat or pretend as malware or be true malware.
Here is the list of malware.txt. I have edited some of the files because I don't want to reveal my home directory structure for security reasons.
The Content listed below may not be a complete list of malicious content on your account.
You are ultimately responsible for all of your content.
This is just what we have found that appears to be malicious.
These files appear to contain malicious code. You will want to review the files and remove the injected code from important files and/or remove unused or invalid files.

These files appear to contain malicious code. You will want to review the files and remove the injected code from important files and/or remove unused or invalid files.

/wp-content/plugins/broken-link-checker/readme.txt
/wp-content/plugins/jetpack/_inc/genericons/genericons/Genericons.svg

These results are likely valid files that have had code added to them so they should be cleaned rather than removed:

/wp-content/plugins/google-analytics-async/externals/dash-notice/.svn/
/wp-content/plugins/google-analytics-async/externals/dash-notice/wpmudev-dash-notification.php
/wp-content/plugins/jetpack/modules/shortcodes/instagram.php
/wp-admin/css/themes-rtl.css
/wp-admin/css/themes.css

Scanning for phishing files by name.

These files appear to contain malicious code.
You will want to review the files and remove the injected code from important files and/or remove unused or invalid files.

/wp-content/plugins/myMail/classes/libs/bounce/bounce_responses.php
/wp-content/plugins/myMail/classes/settings.class.php
/wp-content/plugins/broken-link-checker/readme.txt
/wp-content/plugins/broken-link-checker/includes/admin/sidebar.php
/wp-content/plugins/bwp-google-xml-sitemaps/includes/class-bwp-framework-improved.php
/wp-content/plugins/wp-htaccess-editor/pages/wphe-dashboard.php
/wp-content/plugins/wp-htaccess-editor/pages/wphe-backup.php
/wp-content/plugins/wp-htaccess-editor/lib/lib.ad.php
/wp-content/plugins/wp-htaccess-editor/readme.txt
/wp-content/plugins/myMail/cron.php
/wp-content/plugins/pretty-link/classes/models/PrliUtils.php
/wp-content/plugins/pretty-link/pro/classes/views/prli-links/metarefresh-redirect.php
/wp-content/plugins/wp-rocket/inc/front/minify.php
/wp-content/plugins/wysija-newsletters/controllers/ajax/config.php
/wp-content/plugins/wysija-newsletters/controllers/back/config.php

DONE

DONE

Pretty amazing isn't it, because all of the files are either from WordPress repository or either purchased from codecanyon.net or so.
I found the Malware
So to get rid of it I spent $39 for a site doctor, which was not too great and not worthy, and next I spent $31 (discounted) on GloriousMotive Expert Malware Removal Services.
Surprisingly GloriousMotive found out the malware location and alerted me within 10 minutes of purchasing their service.
I could say that my $31 on GloriousMotive which is billed monthly was fruitful. Even as soon as I purchased the service, I got a call from their support team who helped me with setting up and running the Malware removal process.
Finally! Malware Removed & Bluehost Account is Activated.
After the research and purchasing different services, the Sitelock worked for me and it did its job within 20 minutes. The GloriousThemes Team indicated where the malware is and removed the link containing malware, the sitelock indicated that my account is clean.
So the next thing I did after removing the malware was to get in touch with a Bluehost support team and ask them to activate my account as I have removed all such malware from my hosting.
And yes, they did activate my account. So in my case, Sitelock did play a great role and it was an affordable service that got my hosting account back. I would suggest to others that without wasting your time on doing all such useless things go purchase the service of GloriousThemes or Sitelock.
The interesting part of Malware in Bluehost
The interesting part was that the entire list provided by Bluehost as malware.txt was 99% rubbish, well it was about 100% rubbish in my case. Going over to the Sitelock dashboard, I found that my website still has 7 malware even after deleting about 3 websites and many plugins from my home directory. Going in-depth of the reports provided by sitelock.
Going in-depth of the reports provided by sitelock, I found the malware on a post as a link to a backlinking website which has turned out as a spammy website in the course of time.
So I went further and completely removed all the links from that post.
The point to note is my website didn't have any malware, it was a link in one of the posts that had malware on their website. Luckily I got my website back.
Conclusion & getting your account back
Always use some type of security plugin or use some security services to monitor your website's health. Have you encountered this problem before, then leave a comment below, on how you got rid of it.
Do the following to get the account.
Contact the Bluehost support and address the problem
Request them to help you remove the malware from the server
Be calm and polite
Hire GloriousMotive Team
Purchase sitelock professional
The sitelock professional will call and assist you
remove the malware by following the steps provided by them
Enjoy your account back
If this method helps you, leave a comment about your problem…
That's all.
However, your needs may be different from mine. Which plugin is your favorite, and are you currently using it on your site? Do you have any other recommendations to add? Please voice your thoughts in the comments below!
You can also subscribe to our YouTube and Like and Follow us on Facebook, Twitter, and Instagram.