Easy Guide to Changing Your Permalinks Without Breaking Your WordPress Site
Permalink is important for both WordPress and SEO. Permalink is the structure of your website.
Very few take it seriously about permalinks but they don't know is that permalinks have a serious impact on your WordPress sites SEO.
Google Now considers a short URL and promotes websites having short URLs on their search ranking.
Permalinks can play a great role in it.
Each post and page on your blog has a unique permalink Automatically assigned to it. These automatic permalinks are created by the predefined structure of permalink settings in your WordPress.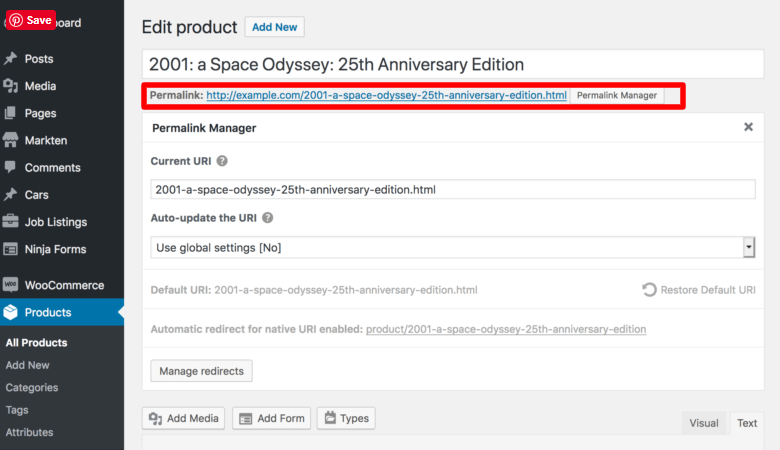 The best way to avoid this type of clumsy non-optimized for SEO permalinks is why having complete control over your permalink and creating a clear plan for your permalink before you publish a post.
In this article, we will discuss what permalinks are and everything you need to know about what permalink including its basic structure and how they are created.
And we will also discuss how you can change your old permalink to the highly optimized new permalink structure without impacting or breaking your website SEO.
And all this can be done easily by step by step guide on how to change permalinks in WordPress without breaking your site.
Disclosure: I may receive affiliate compensation for some of the links below at no cost to you if you decide to purchase a paid plan. You can read our affiliate disclosure in our privacy policy.
In This Article 🤔
What is a Permalink? 🔌
A permalink is a permanent hyperlink of your website which is the part of your domain name.
In WordPress, the permalink is the part of the URL which is followed after your domain name.
Your website domain name (E.g example.com)
The Slug which is the part of the URL followed by your domain name which describes what the content the user will find on this page. ( e.g: /about-me )
So your permalink will look something like example.com/about-me

Why Permalinks Matters.
Permalinks matter a lot and have a great impact on your website ranking. Some reasons are like navigation, organization, and the impact on SEO.
Permalink allows the user to have a brief understanding of your post and page and its content without opening the page.
Clean permalinks make it easy for the user to share it on their social media and easily remember the link of your post or page if they need to visit it regularly.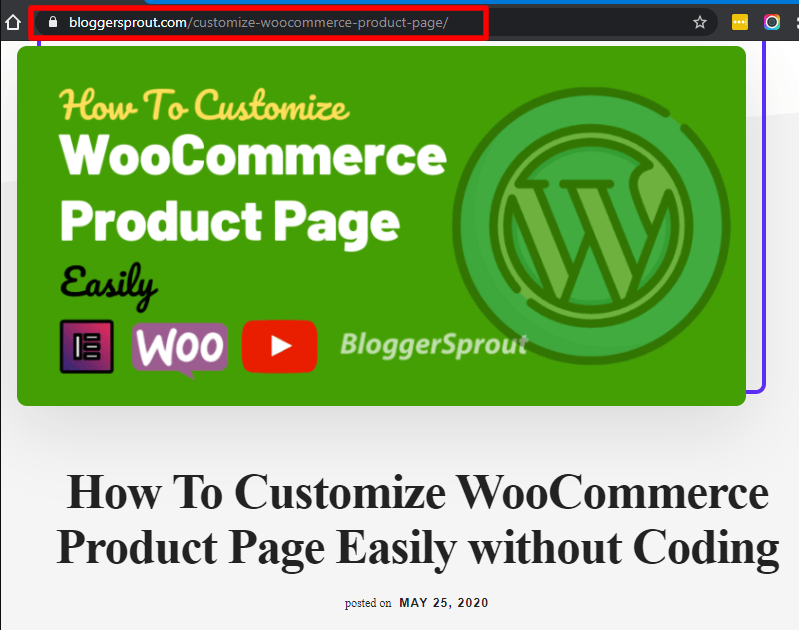 Search engines like Google also consider clean and short permalink over the long and non-optimized permalinks
It also serves as a permanent hyperlink for your users and the search engines to return and read your content
It also acts as a unique identifier of your post and pages on your website.
And lastly, it also helps you to organize all your post and pages on your website
Creating Custom Permalink Structures
If you are starting a new blog then it's very easy to create a custom permalink for your website.
In most cases the "post name" option is idle and the best fit for a permanent structure on any website, But the news-related sites may include the date so that it's easy for them to filter out the latest articles on their website.
So once you have decided your new structure it's time to actually make the changes to your permalink.
On a new website this is the following way you can create.
Log in to your /wp-admin Panel
Navigate to Settings > Permalinks
Choose the option " Post Name"
Click on Save Changes.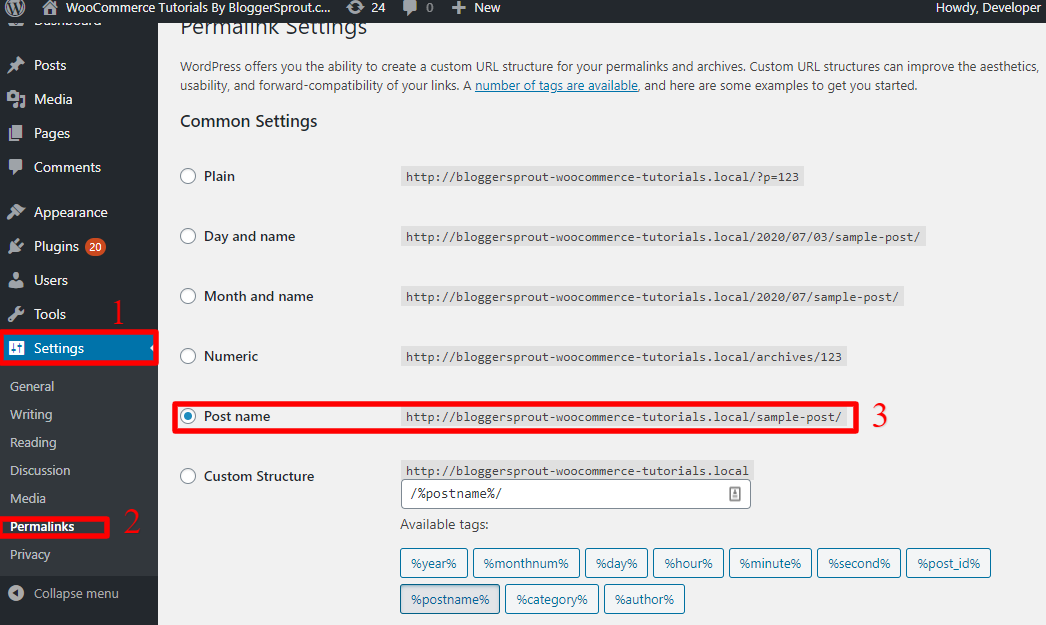 Using these 4 simple steps, you can create a custom permalink structure for your website.
However, if none of the standard options provided work for you, you can define WordPress custom permalinks using the following permalink tags.:
Year
Month
Date
Hour
Minute
Second
Post ID
Post Name
Category
Author
But if you already have some articles and you have incoming traffic to your website then you should know about this method because as soon as you click on the save changes button all your previous articles link will be broken and it will result in a 404 error which will impact on your search results.
So if you have an earning website and you don't want to break your website then you should use the steps mentioned below.
Changing WordPress Permalinks Step-by-Step (Without Breaking Links) 📋
So before we get started in this section we would recommend you get a complete backup of your website before starting.
The guide to Changing your WordPress Permalink without breaking your site is divided into 4 steps guides.
Downloading the necessary plugin ( Free )
Changing your permalink structure in WordPress.
Redirecting your old permalink to the new permalink structure.
Notifying search engine to reindex the newest permalink structure.
Step-1: Download the Necessary Plugin
You need to download these 3 free WordPress plugins in order to successfully change your WordPress permalink without breaking any links on our website.
This will also help us to avoid any impact that will come to our search ranking and fix broken links.
T the plugin that you need to download are:-
So once you have installed these 3 plugins you need to activate it, you can ignore rank math plugin If you are using any other SEO plugins.
We will make use of these plugins in step-3 so that we don't have any broken links on our website.
Step-2: Changing the Permalink Structure in WordPress
So before starting to change the permalink you should have come up with the structure and the syntax you are going to use as your new permalink.
Copy your old permalink structure and save it somewhere as it will come handy later.

You should not avoid this. – Niraj
So once you are determined which structure you are going to use then it is time to change the permalinks by going to your admin dashboard and navigating to settings > permalink.
Make your selection and as we will suggest to choose the post name as it performs better.
Click on Save Changes.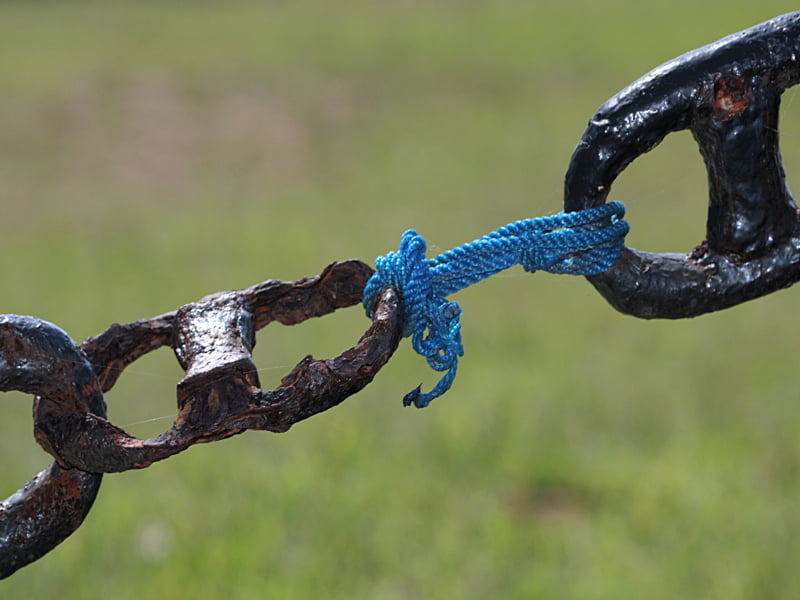 You can also make use of Custom Permalink tags to create a custom permalink.
After you Save changes, all your old link structure will be changed to the new link structure, which also means that all the links that had been indexed by search engines and all the backlinks are now broken.
But don't worry as we have earlier downloaded 3 free plugins. This will work in the background to help you fix all the broken links and the backlinks that you have created in all those years.
It just takes two simple steps to fix your old broken link structure. So now in step-3, we will make use of the plugins to fix the broken links with 301 redirect.
Step-3: Redirecting your Old Permalink to the New Permalink Structure.
Fixing SEO-Related Issues Due to Permalink Changes
As in step-1, we have to download these three plugins. we are going to make use of them to fix all our broken links.
Simple 301 Redirects Plugin
Redirection Plugin
Rank Math Plugin
Changing the permalink structure to a new structure is really simple and is no brainer. but the thing is that if you ignore permalink structure then it can really impact you and hurt you a lot.
Once a search engine indexes your website the link structure is saved in their database. So that it a customer searches for something and your website comes in the result as he Clicks on your website they will land to your content page.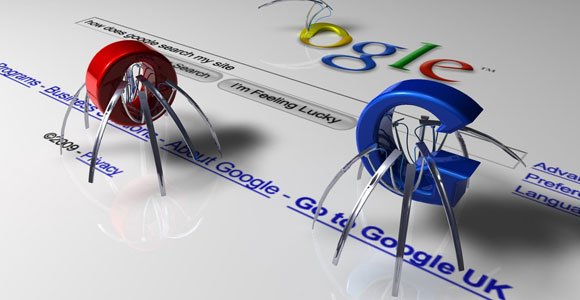 But if a customer lands on 404 broken page, they will just click the back button which will increase the bounce rate and also indicate the search engine that this page is no longer working and is not providing Great Value to the user which will impact your search rankings and hurt in the longer Run
So we are going to use a simple solution to this problem. You set up a 301 redirect on your website.
A 301 redirect basically tells the browser if they come on the old forming structure that it has been changed and has moved to a new permalink structure where the content is now.
It also informs the search engine that the old link structure has been changed to a new link structure.
Using the Simple 301 Redirects Plugin
To easily fix all the broken links with a simple 301 redirect you need to make use of this plugin – 301 Redirects.
Once you have installed and activated this plugin it will add a new menu in your settings area.
Click and open it and you will find something similar to this picture.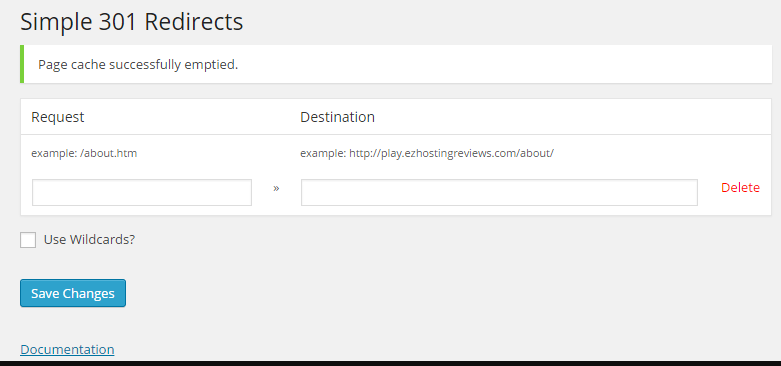 This plugin is really simple to use. All you need is to understand how to use the two fields. Request and Destination.
In the request field, you need to paste the old permalink structure.
( Remember, we have to copy and save the old permalink structure. just go there copy and paste it here )
The second field is the destination field, in this field you need to paste the new permalink structure. This should be the same that you have done in the Settings > Permalinks.
Once you have filled both the fields click on the save changes.
Hooray 🎉
All your broken links are now fixed. To make sure all your broken links are fixed. Go to Google and search for any content or post from your website. The links that would appear in search results will be the old permalink structure. Now visit by clicking on that search result.
As soon as your website opens up you should be redirected to the new permalink structure of the same content.
If it happens then your broken links are now fixed, and if for some reason it doesn't work then it means that you still have broken links. 😢
Our team at GloriousThemes is dedicated to helping website owners, agency partners, small businesses and freelancers to manage their website 24/7 and configure new links and SEO. If you need any help click on this link and contact us now.
Using the Redirection Plugin
We will be now using the Redirection plugin to have manual control over all our broken links, you should have installed and activated this plugin by now, and if for any reason you haven't installed it, click here to install it on your WordPress dashboard.
Navigate to Tools > Redirections.
This will bring up something like this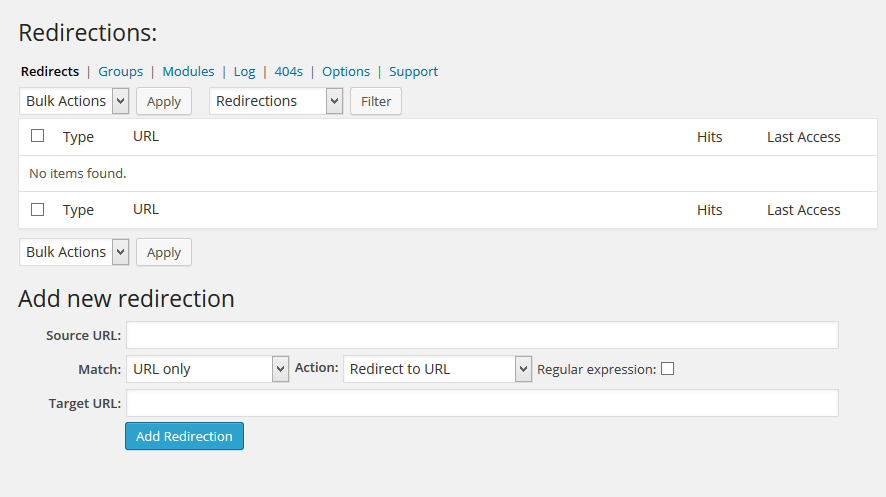 If you have found any broken links on your website simply copy the permalink ( the old permalink ) and paste the old permalink in the source URL.
Then paste the new link for the content in the target URL.
Click on Add Redirection Button.
As soon as you do this a new redirection has will be created and the old broken link will now automatically redirect you to the new link.
Test it out by visiting the old broken link, you should be redirected to the new link by the content it is.
If it is working perfectly then your redirection has been created successfully. If for some reason it's not working try to clear the cache or open it in a new incognito window and test it out.
Using Rank Math Plugin
If you are using rank math plugin as your SEO plugin then you have good news. As soon as you change the permalink structure or update any old permalink structure. The rank math will then pop up a new window and ask you to create a redirection for that post for content.
This will help you out to easily create and fix the broken links which would have been missed by you. As a result, your search engine rankings will not be impacted and your broken links would be fixed instantly.
Rank math is a free SEO plugin and right now it is the most used wordpress plugin for SEO.
Step-4: Notifying Search Engine to Reindex the New Permalink Structure
If you are using rank math plugin then your sitemap would be automatically updated. This will help search engines to know that your permalink structure has been changed and it will also allow the spiders and bots to crawl and index the new post but visiting the new permalink structure mentioned in the sitemaps.
However, you would like to visit the search engine console for the Webmaster console of the search engine and manually reindex your website.
Plugins for Permalinks
If you want to have complete control on your website's permalink and don't want to navigate and download several plugins then you should consider this plugin.
This plugin will automatically check for any broken links and will alert you. It also provides you a complete control with all the tools placed in one place to manage the urls and permalinks.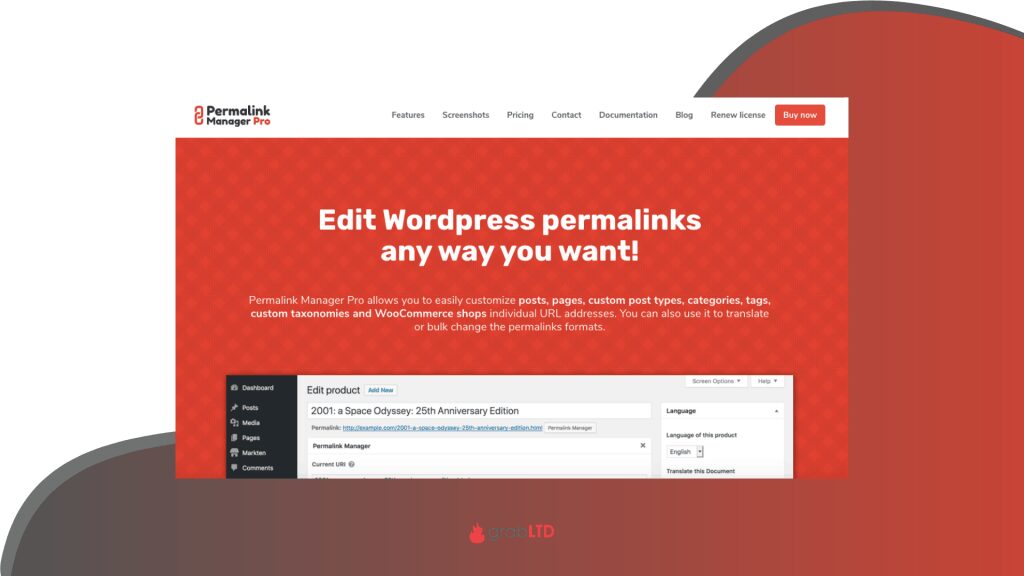 Permalink Manager Pro is a premium plugin that helps users control the permalink of all their posts, pages, media and custom post type elements. This allows the user to generate redirects for the page whose URL has been changed or updated.
This plugin comes in multi-language support allowing you to translate permalinks easily using there plugin.
It also has the ability to create redirects like 301, 302, and allows you to use the bulk editor to mass change permalinks. It is also compatible with all other plugins such as woocommerce, easy digital download, Yoast SEO, and other plugins.
Wrapping Up 🍣
Permalinks are very important and you should pay real attention to the way your WordPress sites generate permalinks automatically.
If you want to improve your SEO and your search engine rankings you should have manual control on all your permalinks.
This guide has been created in such a way that even a newbie or a non-techie can use this guide and fix their broken site links easily.
However, if you want a helping hand from the experts you can contact the GloriousThemes team and hire them to fix all your WordPress related issues.
You can contact and hire them for a one time fee or you can choose and go for their GloriousThemes care plan and they will handle your entire website and manage your problems from their end.
BloggerSprout is completely managed by the GloriousThemes Team of experts, which alloy was more time to focus on our content and less time to worry about our website's problem.
I hope this article has helped you can now change the permalinks easily without breaking your site . If you have any queries, you can comment below or contact us. You can also subscribe to our YouTube and Like and Follow us on Facebook, Twitter and Instagram.