25 Best WordPress Plugins for WordPress Websites
WordPress powers more than 60 Million users worldwide and is the number #1 platform for websites.
The flexibility to customize, Tweak, Improve and Extend the function of WordPress has made this CMS this popular and all this is possible due to its plugins.
Each WordPress plugins give you the power to add or customize the functionality of WordPress and take it beyond imagination.
The WordPress plugin repository is full of Thousands of Plugins but choosing the right one is crucial.
So our team at BloggerSprout has made a list of best WordPress plugins of Free and Premium Categorised in Different Sections.
Disclosure: I may receive affiliate compensation for some of the links below at no cost to you if you decide to purchase a paid plan. You can read our affiliate disclosure in our privacy policy.
25 Best WordPress Plugins
The Section is as follows:-
SEO
WORDPRESS SEO BY YOAST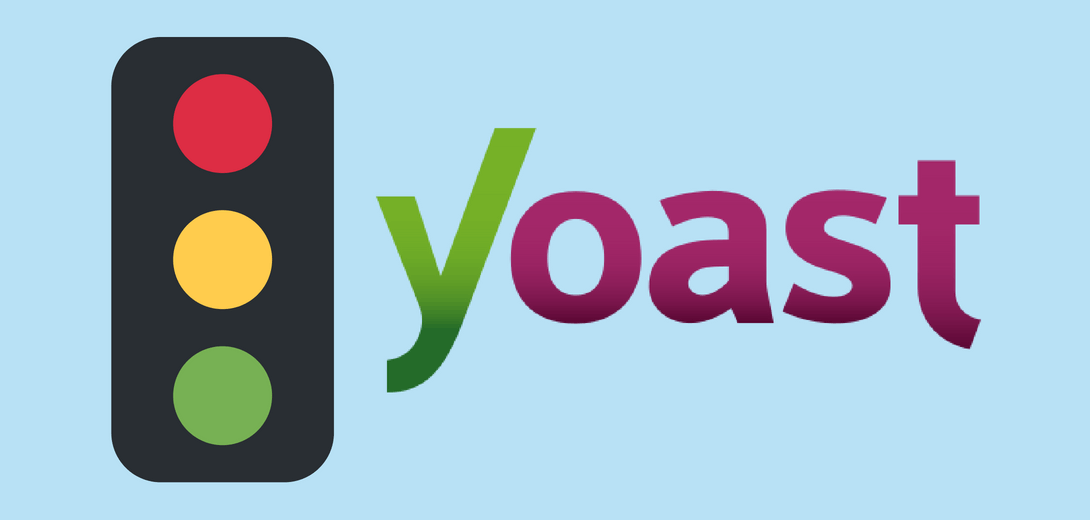 Yoast SEO is currently the number #1 SEO Plugin for WordPress. With More than 21+ Million Downloads and 5+ Million Active Installations.
It has a rating of 4.7 out of 5 Stars.
Yoast was launched in 2008 and since then millions of blogs rely on it for their SEO.
Yoast has a built-in SEO Checker, that forces the user to focus on the content and improve it by optimizing it.
WordPress SEO by Yoast provides features like:-
Page / Posts Analysis
Meta Keywords, Titles, and Description
XML Sitemaps
Breadcrumbs
RSS Optimization
Editable Robots.txt and .htaccess
Multisite Compatibility
Multi-Language Support
Local SEO Support
News SEO Support
And many
ALL IN ONE SEO PACK

All In One SEO Pack is yet another WordPress SEO Plugin that has carved a name for itself in the SEO plugin niche.
This Plugin was launched in 2007 and has around 50,000,000+ Downloads.
XML Sitemap support
Image XML Sitemap
RSS Sitemap
Google AMP support (Accelerated Mobile Pages)
Google Analytics
Schema Markup
Support for Custom Post Types
Advanced Canonical URLs
Redirect attachment pages to a parent post
Automatically notifies search engines like Google and Bing about changes to your site
Built-in API to extend the functionality
SEO for WooCommerce
Title optimizer
Generates META tags automatically
Avoids the typical duplicate content found on WordPress blogs
Works out-of-the-box. Just install.
For advanced users, you can fine-tune everything to optimize your SEO
Override any META description and any META keywords.
Compatibility with many other plugins
Translated into 57 languages
PHP 7 100% Compatible
The plugin costs around $57, but you will get a discount as they keep running offers and discounts. Use the Coupon code SAVE10 – to Get 10% off.
Security
As a website owner, you should always be prepared for all kinds of challenges and situations. Including security breaches and hacker attacks.
Hackers use bots and other methods to find less secure WordPress sites and hack them to turn into ransomware, malware, Crypto-miners, and Trojans to infest millions of visitors.
As soon as your website is hacked, your entire site and its data are in the wrong hands and if the hacker has infested your website then Google and Other search engines will delist your site from search results.
To protect your website from this kind of attacks, we recommend you this article on security – Best Security Tips For Your WordPress Blog (wordpress-blog-security-tips)
iThemes Security
iThemes Security plugins pack a lot of features to tighten and provide better security.
The plugin comes in 2 variants:- Free and Premium. The free plugin lacks essential and important security features.
The Free version is better for small blogs and new blogger, but we recommend you to go for the pro version as its always better to keep your WordPress site safe and secure.
Spending a few dollars to keep your site safe is better than losing everything to a hacker.
iThemes security provides an interactive dashboard where the user can turn on and off the features they want.
Some features of iThemes Security are as follows:-
Malware Scanning
Brute Force Protection
Database backup
Limit Login Attempts
File Change Detection
Ability to Hide Login and Admin URL's
Built-in Two-Factor Authentication
Email Notification
404 Detection.
Lock Bad users
Away Mode
And many more.
Some Downsides of iThemes Security
Free Version lacks essential security features.
Two-Factor Authentication Not Available
iThemes Security provides 3 pricing – Gold, Small Business and Blogger. The normal Price for 1 site is $80, but mostly you can get it around $40 by applying discounts and coupons.
Check our Coupons page.
Sucuri Security
When you need a security plugin for free, then Sucuri Security is what you should search for. Sucuri Security is created by well-known leaders in the cybersecurity industry.
Sucuri doesn't provide all the security features and its good for basic functions like Malware scanning, Activity Monitoring and the best thing about this plugin is its pre-hack and post-hack security actions, which guides you on what to do if your site gets hacked.
Some of the benefits and features of Sucuri:-
Regular Updates
Its Free
Great and Effective Malware Scanner
Notification for unusual Activity
Monitor File integrity
Restore modified Core files to original version
Some Downsides of Sucuri
User Interface is Not Beginner friendly
Firewall is available for Premium users only
Backup
UpdraftPlus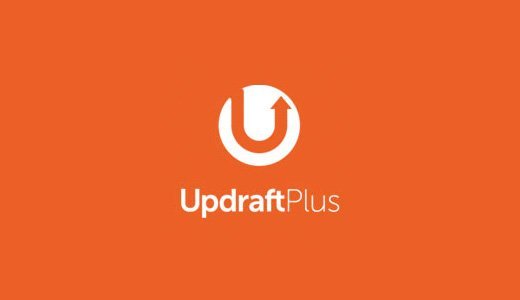 Price: Free (Limited Features)
Price: $ – For Premium Version
UpdraftPlus is one of the most popular free WordPress backup plugins in the market today that supports more than 1 million blogs.
UpdraftPlus provides a hassle-free restoration process and the best thing is that it doesn't locks the backed up data unlike other plugins.
The free plugin works perfectly fine for most small bloggers however if you need extra features and automation, you should consider the premium version.
It supports more than 12+ remote storage feature for storing backups.
UpdraftPlus also breaks the backup function in sections like Database, plugins, Themes, and uploads which enables you the option of restoring a particular section if you want. 
BackupBuddy

Unlike UpdraftPlus, it doesn't provide any free version. BackupBuddy comes with a simple interface like a form that makes beginners to easily set up their backups.
BackupBuddy has limited remote locations and also comes with a malware scanner.
It also provides the migration tools, but we think the UpdraftPlus Premium does better job than this.
Speed & Performance
wpRocket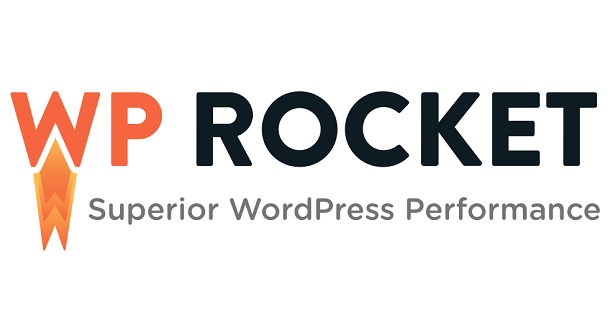 If you need a caching Plugin, then WP Rocket is the best WordPress caching plugin right now. We on BloggerSprout use WP Rocket for caching.
It provides a simple user interface and easy to begin and No technical Knowledge is required.
WP Rocket automatically crawls and caches your content and then automatically turns on recommended WordPress caching settings like gzip compression, page cache, and cache pre-loading.
Some of its features are:-
Lazy Loading of Images
WEBp Image Format
CDN Support
DNS Pre-fetching
Minification
Cloudflare
gZip compression
Many many more
Newsletter & Email Marketing
OptinMonster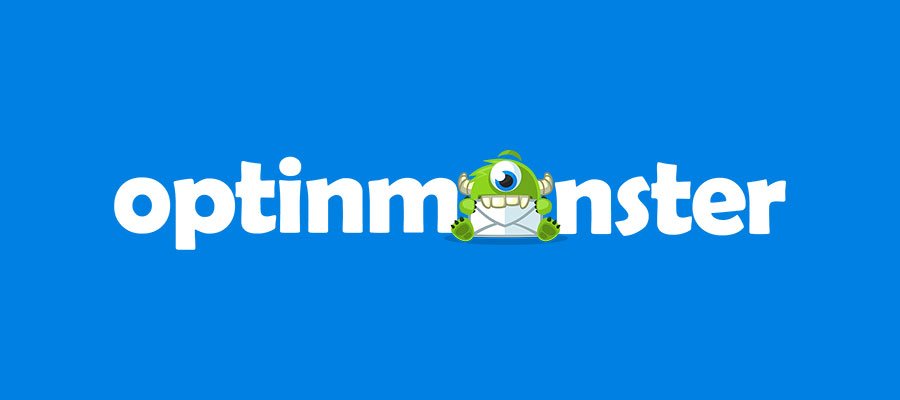 If you are into Newsletter and Email Marketing then OptinMonster is here for a rescue. 
OptinMonster is a cloud-based plugin, which makes it extremely lightweight and future-ready.
OptinMonster has features like exit-intent, pop-ups, slide-in, Notification bar, Fullscreen Optin and many other features.
OptinMonster is used by more than 1,000,000+ websites and supports all the major email providers.
It features ready to launch templates and packs Behavior Automation and real-time analytics.
To know more, Check out OptinMonster – A complete Review
Social Sharing
Monarch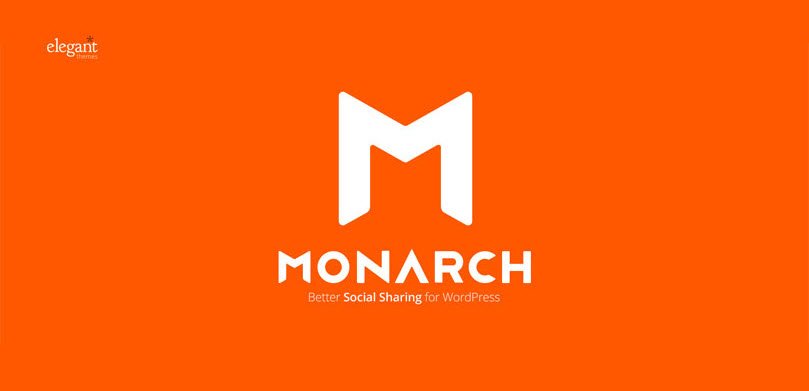 Price: $89 / year ( Also Includes Elegant Themes Membership + Other Premium Items )
Monarch is a social sharing plugin that features fly-in, inline, popup, and floating social media buttons. It also allows you to display share counts after the post has reached a certain social count and also add follow buttons in your sidebar or other widget areas.
It has a clean dashboard where you can monitor social shares and add new popups and other social triggers.
Some of its features are:-
Easily add social icons
Multiple options to display social shares
Display social icons anywhere on your site with a shortcode
Multiple social triggers
Hide the post, if it doesn't have more than X shares
Easy to use options page
Track social shares/counts
Analytics
Monster Insights
MonsterInsights is the #1 Paid Google Analytics Plugin for WordPress that's Easy and Powerful. Monsterinsights provides a great insights Dashboard that pulls all the data from Google Analytics and turns it into a human-readable format like graphs.
The Premium features that it packs are:-
Universal tracking
Realtime Stats
Ecommerce tracking
Page-level Analytics
Affiliate Link and Ads Tracking
Many more
Google Analytics Dashboard for WP by ExactMetrics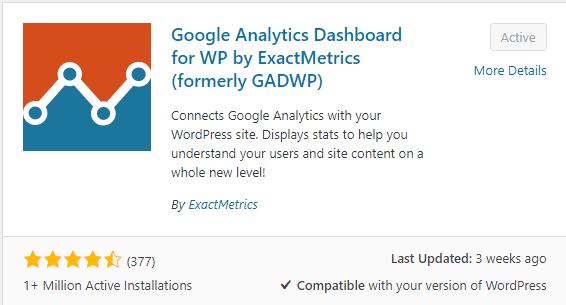 This is a great alternative for MonsterInsights. It is free plugin and enables you to track and pull data from Google Analytics.
It comes with a widget for WordPress that enables us to show the number of sessions, users, page views, Bounce rate, Organic search and Average time.
It also has a real-time dashboard and provides in-depth reports for Locations, pages, referrers, keywords, 404 errors analytics stats, Traffic channels, social networks, traffic mediums, search engines analytics stats, Device categories, browsers, operating systems, screen resolutions, mobile brands analytics stats
Comments 
wpDiscuz
Comments is the most ignored thing in WordPress. Many people don't utilize the comments properly. 
If you use the comments properly, you can turn your comment section into an email opt-in form.
A user that comments is much more dedicated than other users.
wpDiscuz allows you to grab the email address of the users and turn them into email subscribers.
It also allows you to send email newsletters daily, weekly and monthly without lifting a finger.
Note: However it is recommended to use this plugin if your blog receives good traffic as the plan starts from $20 per month and beyond.
Mail & SMTP
Mailster – Email Newsletter Plugin for WordPress
Mailster is an Email Marketing Software that is hosted within WordPress. It helps you send emails and newsletters directly from the WordPress dashboard.
Mailster comes with a drag and drop builder for its campaign and autoresponder for the latest posts and followups.
It also provides features like campaign analytics, unlimited subscribers unlimited lists, unlimited forms, segmentation, and many more features.
It's compatible with other WordPress plugins and works with several Email Providers.
Page Builder
Elementor Pro – Drag & Drop Builder
Price: Free For Basic features
Price: $49 /year
Elementor is the #1 Drag and Drop page builder currently and comes with 30 basic widgets in the free version.
The paid version packs the following:
50+ Advanced Widgets
Industry-leading theme builder
Design Oriented Popup Builder
Visual Form Builder
WooCommerce Builder
15+ WooCommerce Shop Widgets
Dynamic Content
Parallax & Mouse Effects
Custom Fields Capabilities
Popular Marketing Integrations
Elementor is also compatible with other themes and plugins. The best thing about element is its user interface that makes making theme much easier.
WPBakery Drag & Drop Builder
WPBakery is also a great alternative for drag and drop builder. It comes pre-packed with several premium themes. But the sad part is that its user interface is not that great and the result is not like you see while designing.
It's not fully compatible with WhatYouSeeIsWhatYouGet (WYSIWYG).
For now, we would recommend Elementor Pro as the best Drag and Drop Builder.
Affiliate
Pretty Link
Pretty link is the best free plugin for link cloaking for affiliate links. It provides an editor widget and dashboard widget to create and paste links.
The Pretty Link is simple to use and requires no additional settings to work out of the box.
It also provides an analytics dashboard to track the number of clicks and its performance.
URL Shortener Pro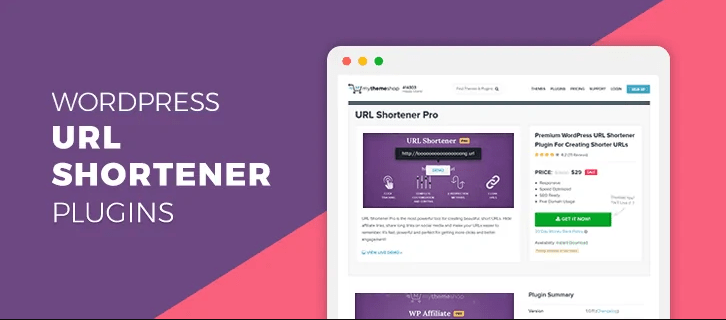 URL Shortener Pro is the most powerful tool for creating beautiful, short URLs. Hide affiliate links, share long links on social media and make your URLs easier to remember. It's fast, powerful and perfect for getting more clicks and better engagement!
The features URL Shortener Pro Provides are:-
Zero load time
Several redirection methods
Categories available
Javascript redirect
Meta refresh redirect
Redirect with the invisible iframe
rel=nofollow and rel=noreferrer options available
Clock URL
Bulk replace links in old posts and pages
Bulk replace with keywords
Advanced Insights
Sales And Support
Live Chat Complete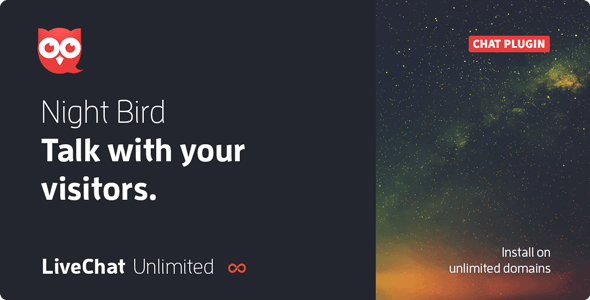 Live Chat Complete is the best seller chat plugin in Envato marketplace. Its lightweight and up to 100 people can chat.
Live Chat support multiple languages and has a very clean code. It sends an email notification when a visitor is online and also supports SSL and is GDPR compliance.
Support Board – Chat And Help Desk | Bot & Chat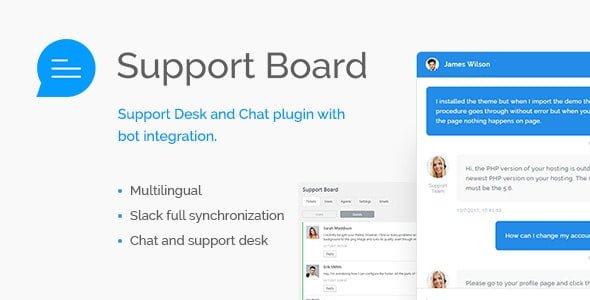 Support Desk is for those who seek more in a nutshell. Support Board packs Chat and help desks with bot integration.
Some of the amazing features of the Support Desk are:-
Slack integration
Dialogflow Bot integration
User System
Support Desk
Multilingual
Ticketing System
Much more
Form Builder
WPForms Pro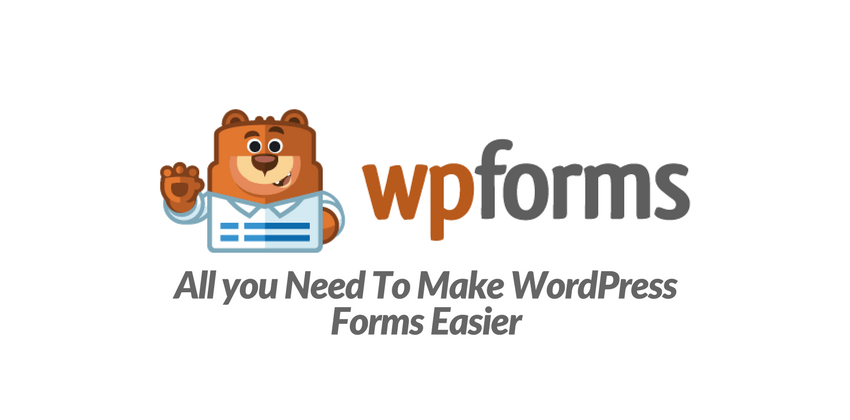 Price: Free ( Lite Version )
Price: $40 / year
WPForms Pro is the most powerful WordPress form builder. WPForms is a drag and drop form builder and packs features like Contact form, Payment form, survey form, newsletter form, registration form, and several templates.
WPForms has a lite version which has very limited features and doesn't have the advanced options like:-
Smart conditional Login
Responsive Design
Instant notifications
Payment gateway integration
Marketing integration
Subscription integration
Entry Management
And many more
WooCommerce
CartBack – WooCommerce Abandoned Cart & Remarketing in Facebook Messenger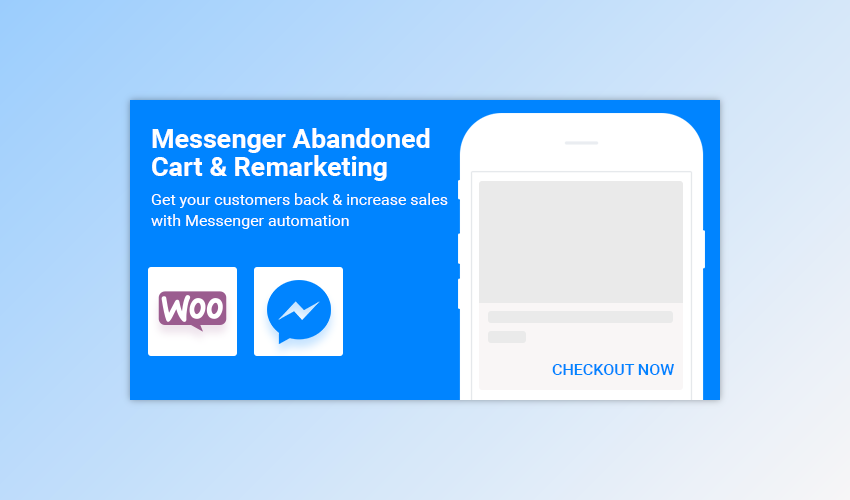 Cartback is a facebook ads retargeting method. It Generates and boosts sales leads with automated Facebook Messenger chatbox.
The plugin sends a personalized message to your customer's Facebook Messenger inbox to bring them back to the checkout page in your woocommerce.
This plugin helps bring back the customer who have abandoned the cart and increases your sales.
Login & Registration
Saraagna | WordPress Login – Registration Popup Plugin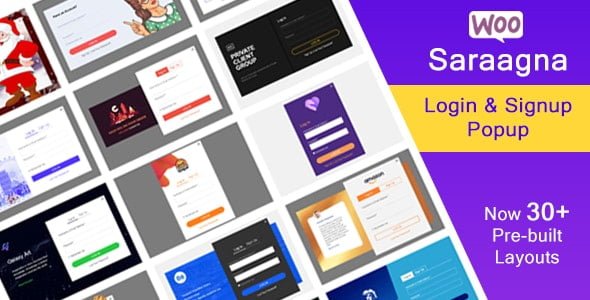 Saraagna is a WordPress Popup for Login and Registration. It provides beautiful login and registration pages in WordPress and comes with beautiful design pre-built.
Some of the amazing features are as follows:-
10 Style Available
30+ pre-built layouts
Ajax Login, Signup and Forgot Password
Firstname and Lastname field
Confirm Password field
Login, Signup from anywhere on the page using shortcode
Custom Background Color
Login Form Before and after add Content option.
Google Recaptcha – Protect spam from bots.
First Time user always show login popup option
After Login and Signup Redirect URL Option
User Role base Redirect
Password Strength Indicator
Fully Customizable
Layout Import/Export
WPML compatible
Menu Builder
Groovy Mega Menu – Responsive Mega Menu Plugin for WordPress
Groovy Mega Menu is a responsive mega menu builder. It provides several header designs and the top bar menu.
It provides both horizontal and vertical menu and is WPML ready. Some other notable features are as follows:-
Menu with user roles
Unlimited headers
Smooth scroll
Multi-level menu support
And many other
Wiki & Knowledge Base
Better Docs
Price: $49 for Single Site
Create & Manage Knowledge Base Documentation Effectively To Reduce Support Tickets, Increase Productivity, Improve User Experience And Scale Your Customer Support Operations.
Better Docs has stunning templates, a scrollable table of Content, options for advanced optimization, instant answers via chat, complete analytics, live search integration, and has 100% Money Back Guarantee.
Maps
Interactive World Maps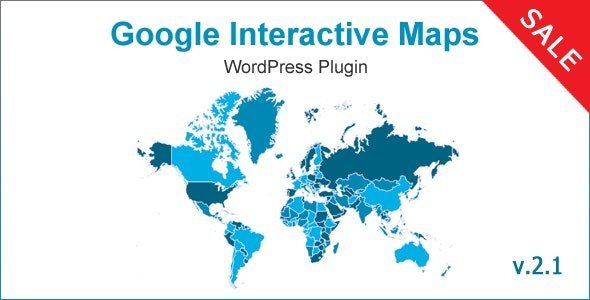 Price: $20 ( One Time Payment )
This plugin helps you create awesome maps in WordPress that can be interacted. You can use colored markers to highlight geographical areas.
This plugin provides maps for all the continents, countries and States.
It also allows you to customize it via markers, borders, custom background colors and Tooltip on Hover.
This plugin is best suitable for travel sites, NGO, Multinational companies and other people that need a dynamic map.
Conclusion
We have listed down the essential plugin for WordPress sectioned into a category. If your blog has a needs a particular software in that category, you can consider one of these plugins.